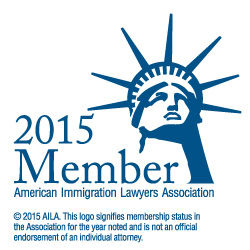 Welcome to my immigration law office

This is a community office
with low fees
so everyone can
afford good advice
The Immigration Law Office

of Andrew Bartlett
is in downtown San Rafael
Corner of 4th Street and Irwin [map]
Just off 101, the office is also easy to reach wherever you are in

the San Francisco Bay Area.

[directions]


Consultation/Research $50/hour Marriage/Fiance Visas $450 DACA/DAPA $150 I-130 $150 VAWA/U $450 Waivers/Motions (capped fee not fixed)
How I can help
I can help immigrants and non-immigrants, documented and undocumented.

Everything from naturalization, adjustment of status and consular processing to affidavits of support, advance parole, conditional residency lost or stolen green cards, etc.

I can help you choose between the family and employment route to a life in the United States. And plan your new business venture to avoid immigration problems

And I work with victims of crime and violence and those seeking asylum.

I welcome a conversation with any undocumented person, and I will do anything I can to help children who are in removal proceedings.
Legal Fees
My low fee scale is to give you the opportunity to talk to an attorney before anything bad happens. For U Visa and VAWA cases I keep this scale even when things get complicated and time-consuming. If you have major immigration problems, I can be as expensive as everyone else - complicated tasks take time.
Consultations: ..................... $50 -- Ask Me Anything
Naturalization: ................... $200 -- Staying safe
Family Plans: .......................$450 -- K-1, Adjustment of Status, Consular Processing
Hopes and Dreams: ...... $150 -- DACA, Advance Parole, Deferred Action for Parents of US Citizens (DAPA)
Emergencies: ......................$450 -- U-Visa, VAWA
Necessities: ......................... $150 -- Re-entry Permits, I-130 Affidavits of Support
Custom Work: .................Waivers, research, asylum, business immigration, immigration court etc
$50/hour usually with a cap of $3000. Think deductible.
Where's the office?
930 Irwin Street, Suite 218
San Rafael, CA 94901
Get Directions...
Call
(415) 2US-HELP
(415) 287-4357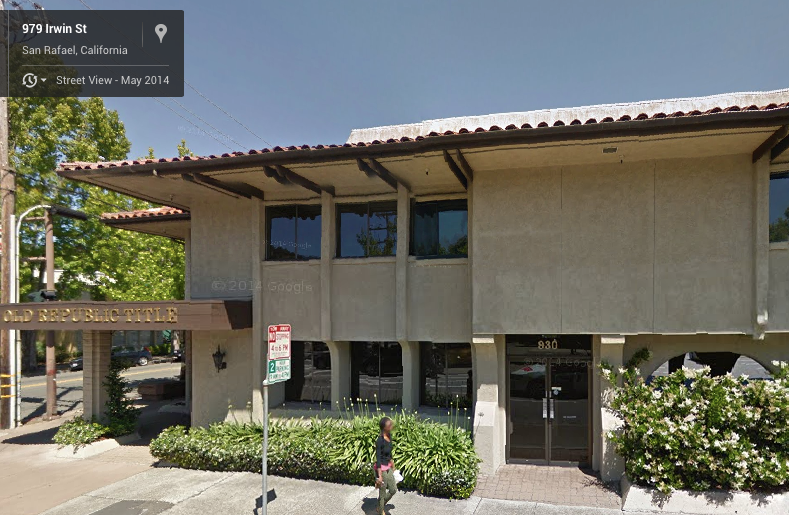 I see new clients weekdays, 9 to 6. Please call first.

Saturdays by appointment.
If you need to see me at another time, I will try to arrange something - particularly if it means you don't have to take time off work.
Bay Area Immigration Lawyer
My office is easily accessible for anyone in the Bay Area. By public transit, I'm just a couple of blocks from the San Rafael Transit Center (and from Whistlestop). By car, coming from the south, the directions are simple. Take the downtown San Rafael exit. The exit road is Irwin St. Two blocks down, turn into the office parking lot just before the intersection with 4th Street. From the north, you take the downtown San Rafael exit, take a left on 4th Street, and turn into the office parking lot just after 4th crosses Irwin.
Coming from the rest of the Bay Area, the rule is simple - it is a very easy journey as long as you avoid the late afternoon rush.
Directions from Oakland, Berkeley and the East Bay
From the East Bay, you take I-580 to the Richmond Bridge. 5 minutes after the bridge you merge with 101 northbound, just before the downtown exit.
Directions from San Mateo, Redwood City, Palo Alto, Sunnyvale and the South Bay
From the South Bay, you take I-280, avoid San Francisco by staying on 19th Avenue following the signs to the Golden Gate bridge - then the office is 15 minutes further. If you are close to SFO, then you can come here in style with the Marin Airporter. I also go down to Sunnyvale every other week, so I may be able to meet you closer to home. up 101.
Directions from San Francisco
From San Francisco, the Golden Gate bridge has made San Rafael a destination since 1938. There is also the ferry from the Embarcadero to Larkspur landing. I sometimes meet clients near the ferry for a lunchtime meeting.
Directions from Vallejo, Davis and Sacramento
If you are over near Vallejo, or up towards Davis and Sacramento, then you take I-37 across to 101 in Marin then go south for about 15 minutes
Immigration Advice elsewhere in the United States and Worldwide
Most people come to the office. But if you are too far away to visit, much work can be done remotely through phone/Skype, email and other internet communications. I cannot attend an interview with you, but many other tasks are possible.
Immigration Law is Federal Law. That means you can get advice from any immigration lawyer. I give consultations over Skype to clients across the United States and beyond. From Europe through the Middle East to Hong Kong.
Think carefully before working remotely with a lawyer. Legal work can be slow. If you are communicating by email and phone, it can be stressful because you are far away from where the work is being done. If you can deal with this, then there are big advantages as well. If you are trying to deal with NVC from abroad it can be far easier with an attorney stateside involved.
I do require pre-payment for remote consultations. I send you an invoice through email that allows you to pay (throuugh paypal) by credit card. I cannot take international checks.

My fees are the same for distance clients as for people who come to my office. I recommend you only request a $50 consultation in the first instance. If more work is needed, I will roll that fee into the total cost of the work.
About me
I am an immigrant. I came to the United States in 2000. 13 years later I became a citizen. I am also an attorney based in Mill Valley and San Rafael, California. I am licensed to practice law in California. And I am a member of the American Immigration Lawyers' Association (AILA).
Here is my California State Bar record
I speak fluent French, a little Spanish and Portuguese, and even less Kreyol.
Law191 is my private practice. I believe in access to law for everyone, so my fee scale is carefully designed to reach everyone. Think of me as a legal GP. I am also the immigration attorney at the Brazilian Alliance in San Rafael. You are welcome to work with me through them if you prefer. The fee structure is the same. The quality of the service is the same.
I created the widely used online version of the Senate Comprehensive Immigration Reform Legislation last year, and the online Immigration and Nationality Act
I graduated with a JD from King Hall, UC Davis School of Law in 2012 and passed the California Bar later that year. At law school I was nominated for the Martin Luther King Jr Service Award for my work with long-term women prisoners in Chowchilla.

Disclaimer: The information on this site is not legal advice. Before applying for any immigration benefit, you should take advice from an immigration attorney. I am only your lawyer after we have met, discussed your case and agreed to the representation in writing.